Many immigrants come to the United States seeking a better life. Although it can be difficult to become a permanent resident, the hardship evaluation can help prove that deportation of the immigrant would cause extreme hardship on that person's resident spouse or child/ren, or on the individual. It has been shown that an immigration psychological evaluation can be a deciding factor on whether the case has a positive outcome (Ackerman, 2013.).Since not all immigration attorneys are aware of how helpful the evaluation can be to their case, the individual may want to request a referral from their attorney to see an immigration psychologist. The individual can also seek out an immigration psychologist themself. The psychologist will use different assessments to determine that extreme hardship exists. The evaluation will prove that psychological and/or medical disorders would worsen if the immigrant left the United States. The evaluation will also discuss the emotional impact the immigrant would experience if they were separated from their loved ones by relocating from the United States and/or the negative psychological and emotional impact on the person's resident family members (Cho, 2014). Since cumulative factors are more likely to show extreme hardship (Chapter 5-Extreme Hardship Consideration and Factors, 2020), it is important to choose a psychologist who knows how to assess for many different factors
Factors that can help an immigrant stay in the United States are many and include political asylum, domestic abuse, cognitive impairment, and Deferred Action for Childhood Arrivals (DACA; Ackerman, 2013). Other factors include the impact on family ties, social and cultural impacts, economic impact, health condition and care, and travel warnings (Chapter 5 et. al., 2020). Particularly significant factors include having "a qualifying relative [who] was previously granted Iraqi or Afghan immigrant status," having a qualifying relative who depends on the immigrant for physical care, having a severe mental illness (i.e. Schizophrenia, etc.), and having a qualifying relative who is an active member of the U. S. military (Para. 17-26). In essence, it must be proven that the immigrant's relocation outside of the U. S. would have a dire impact on his/her qualifying family member/s residing within the U. S., or that the impact on the immigrant would be too great to overcome (e.g. No suitable, needed health care in the country of origin). A well-qualified immigration psychologist can help prepare a report that would prove one or more of these factors exist.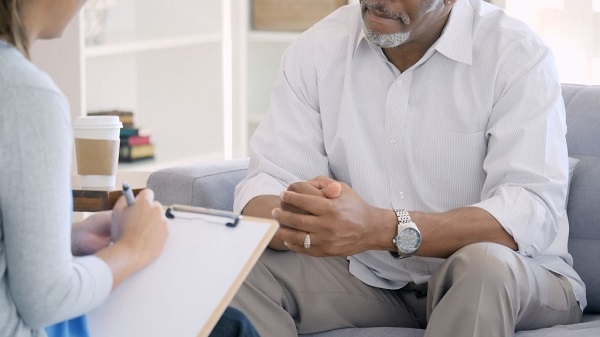 Immigration psychological assessments are very comprehensive. They often consist of different assessments to diagnose psychological conditions and an extensive review of the immigrant's history, including medical history. The immigrant's family and cultural situations will be discussed, as well as the status of their home country. There will also be questions about the immigrant's work status. Immigrants may wrongly assume they must complete therapeutic treatment in order to be eligible for a hardship evaluation, but this is not the case. The hardship waiver can be submitted whether or not the individual is already seeing a clinician (McLawsen, 2011). There are good questions to ask the hardship psychologist, which include: the number of hardship evaluations completed, the expertise of administering and interpreting psychological tests, the experience of the psychologist in writing for a legal audience, the training the psychologist received, and if an interpreter can be used during the evaluation (Ackerman, 2013). Obtaining a hardship waiver can be a scary time for an immigrant but having a qualified immigrant psychologist complete a hardship evaluation can help ease concerns, putting power back into the hands of the individual.

Gwendolyn Musick-MA Candidate
References:
Ackerman, M. D. (2013). Finding an Expert to Conduct the Immigration Hardship Psychological Evaluation. American Psychology-Law Society annual conference in Portland, OR. Chapter 5-Extreme Hardship Consideration and Factors (2020, May 21).
U. S. Citizen and Immigration Services. https://www.uscis.gov/policy-manual/volume-9-part-b-chapter-5 Cho, M. (2014). How to Prepare a Powerful Psychological Evaluation to Prove Extreme Hardship for the I-601 and I-601A Waiver. Accessed May 21, 2020, from https://www.smartimmigrationlawyer.com/i-601-i-601a-psych-evaluation/
McLawsen, G. (2011). Using psychological experts to prove extreme hardship. Accessed May 21, 2020, from https://www.soundimmigration.com/using-psychological-experts-to-prove-extreme-hardship/