DUI Classes
Chicago Illinois
DUI classes are for DUI offenders who were assigned a certain level of risk based on their alcohol and drug evaluation, and were consequently ordered to attend DUI classes and/or undergo a DUI treatment program. A failure to complete the court ordered DUI classes can have legal repercussions in the form of fines, jail time, or both.
We offer remote online DUI Classes approved by the court and the Secretary of State in all 50 states.
DUI Risk Education Classes
Understanding What DUI Classes are all About
DUI Evaluation Process
Before you can enter any DUI classes, you have to complete an alcohol and drug evaluation to determine the risk level and classification. The results may determine the exact path to treatment and conquering your addiction. An accurate alcohol and drug evaluation may seem overly harsh, but the objective is to help you solve a problem and that can't happen if you're dishonest about the extent of the substance abuse problem. You will receive a DUI risk classification of one of the following: minimal risk, moderate risk, significant risk, or high risk.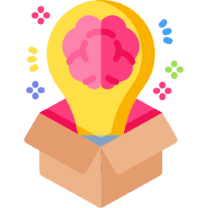 Learning & Internalizing
DUI classes take place in a group setting with small groups numbering 5–15 people. The length of the
DUI education classes is based on your risk level
and will determine the hours of DUI risk education needed.
The focus in DUI classes is mainly placed on the legal ramifications of a DUI arrest, the influence of alcohol, drugs, and substance abuse on your family, physical health, and mental health.
The DUI program is modeled on the requirements of the
Illinois Division of Alcoholism and Substance Abuse
.
Goals of DUI Classes
The goal of DUI classes is to educate the offender and decrease the probability of another DUI offense. For those who are addicted to drugs or alcohol, the goal is to quit the substance, live a better life and never again drink and drive. At the end of the DUI treatment services and DUI risk education classes, the offender can understand the ramifications of the DUI arrest and consequences in his life as well as society. Ideally, they will also be able to have a positive impact on others and make amends for harmful past actions that were taken as a result of their substance abuse addiction.
For more information on DUI Classes

Minimal Risk
Minimum ten hours of DUI risk education

Moderate Risk
Minimum ten hours of DUI risk education
Minimum of 12 hours of early intervention- over a minimum of four weeks with no more than three hours per day in any seven consecutive days
Subsequent completion of any and all necessary treatment

Significant Risk
Minimum ten hours of DUI risk education
Minimum of 20 hours of substance abuse treatment
Active on-going participation in all activities specified in the continuing care plan. (Aftercare)

High Risk
Minimum of 75 hours of substance abuse treatment
Active on-going participation in all activities specified in the continuing care plan (Aftercare)
If you are a first-time offender, you usually get supervision and your driver's license is reinstated after a few months. If you are a repeat offender, it takes several years to receive even a restricted driving permit or any kind of driving privileges. The path back to driving will be long and costly, but hopefully that will dissuade further dricing under the influence offenses in the future.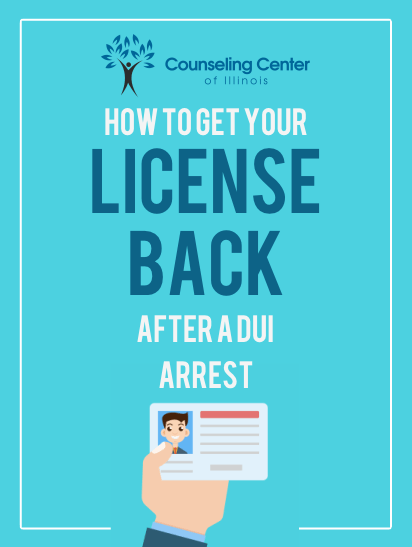 FREE eBOOKS
How to get your License back after a DUI Arrest
&
How to Prepare for a Hearing

Sarai Christian
16:53 24 Jul 23
I am an older person with an old dui case from 1985. State told me I had to do a dui evaluation and I found Anna. She helped me fill out all paperwork and since I completed my inpatient treatment back then and she was able to give me a waiver of treatment since my treatment documents were already destroyed. I did not think I will be driving again after so many years but I guess it is possible to do it right even after so many years. Thank you, Anna and her team of counselors.

Karla Serrano
06:12 24 Jul 23
I don't know why Illinois revoked my license because I completed my case in Michigan 15 years ago. When I called Michigan, they told me that they never received my paperwork regarding completion of my classes. I called CCI and they told me I needed a dui evaluation and only 10 hours of classes so I completed that. Then I sent paperwork to Michigan and Illinois reinstated my license too. It was easier than I thought. Counseling Center of Illinois has people who know what they are doing. By the way I tried doing it somewhere else and they did not know how to help me.

Jannette Soto
10:39 18 Jul 23
I lost my license because of a DUI but I drive for a living. I am a truck driver so my commercial license was revoked. This was a double problem because I had a case in court and also my job told me I needed an evaluation. Anna was able to do both the dui evaluation and the paperwork for my job. It was really nervous I have a family to support and my wife doesn't work.

David Corley
07:00 15 Jul 23
I am a single parent who lost his license in my 20's by being foolish. I did not try to get it back because it was too expensive. Counseling Center of Illinois helped me finally to get the evaluation and get my license back after 10 years and they found me treatment free of charge. I could not afford regular program and they took their time to look for a place for me. I did not think it was possible but now I can get a better job.

John Manning
08:33 09 Jul 23
I moved to Georgia and I could not do my classes for a DUI there because they have a different program. Counseling Center of Illinois has a remote program so I did not have to come back to Illinois to do my classes. We did it all via zoom. Then I sent all documents to the state of Illinois and they gave me my license back. It was really smooth but I sound not have done it without their help. They had a lot of patience with me since I am computer illiterate but it was still not that hard.

Steven Campbell
18:50 05 Jul 23
I moved to Florida and when I went to get my license there, they told me I have a DUI in Illinois. Illinois told me I had to fill out of state document and the counselor had to do my evaluation. Florida did not know how to help me so I reached out to Anna and she explained everything and filled out my out of state paperwork. I was reinstated in Illinois and I got my license in Florida too. Thank you.

Benjamin Bissette
19:19 02 Jul 23
My case was bad because I have 2 dui arrests. I got denied twice with another agency because they did not tell me that everything had to be consistent with my breath test. My drinking history didn't make sense and I keep getting denied. Why nobody told me that before?

Melody Flores
16:51 30 Jun 23
My dui is from Wisconsin and they revoked my license in Illinois and nobody told me this until I was pulled over. I have to drive for work so I lost my job. The cci did my dui eval and the classes and I got my license back. Good job and nice counselors.

Dave Burlin
06:24 26 Jun 23
I am a truck driver and they gave me a refusal of drug test because I could not stay to complete my drug test. I was mad because I was there for 2 hours and nobody explained to me that I have to go through this violation process. I have to work and I can't sit and do nothing. It was really good with Anna because it was easy and I did not have to be out of work for a long time. Please go to her to help you.

Lisa Young
17:32 23 Jun 23
I had a violation in my clearinghouse for a positive drug test and I was really scared because I was not sure what to do. I am not good with computers. Anna was my SAP and helped me understand it and fill out my paperwork and I was cleared to work in a week. Thank you for all your help.

Nathan Brown
19:09 21 Jun 23
Overall, my experience with the DUI evaluation at the Counseling Center of Illinois was exceptional. Their caring staff, comprehensive evaluation process, and personalized recommendations exceeded my expectations. I highly recommend their services to anyone seeking professional and compassionate support for DUI-related matters.

Marta Rabinski
14:26 16 Jun 23
I had a DUI in another state and went to another agency to do my evaluation and got denied. Anna took time to go over the evaluation process and denial and helped me get my license back. I saved a lot of time and money. I recommend her to everyone who needs help and what's the job done well the first time.

Sasa Serdarevic
22:15 09 Jun 23
I had 2 DUI's, expired DL, and worked with Anna J. and her team on my evaluation and preparations for hearing Court, and now I have my RDP. They were awesome and full of understanding. I lost time with the first agency!! If you want the job done, go to Anna and her team. I strongly recommend this people


Wilo Wilk (Wilo)
01:58 25 May 23

Dragana Babin
16:04 24 Apr 23
Had a great internship experience in 2012/2013. I learned a lot and had great experience in a diverse area in the field including psychoeducational group therapy anger management groups intakes and individual therapy. Place was super busy. Felt supported as an intern and comfortable to find my approach towards groups and individual therapy.

josef raphael
19:24 18 Oct 22
I had a outdated DUI from over 20 years ago and after being out of the country for 12 years decided to address any and all issues with my license. Initially skeptical when I was first referred to Counseling Center of Illinois. I soon found their counselors to be passionate and purposeful. They were able to make a difficult process easier to acclimate to. I wholeheartedly recommend their services and consider myself fortunate to have made the right choice in counseling.

Great place to intern. I learned how to conduct, assessments, write reports and conducted both private and group counseling sessions. Anna teaches you a lot.

Dado dalmatinac
23:07 04 Mar 21
Very very good and highly recommend .this Counseling Center with Anna and her team.They did great job.they are very nice .very professional. Very friendly. Always have time for any questions from clients. They do very carefully job during your case/problems..explain clearly and prepare for yours d.l.hearing or other case..Again thank you Anna for yours big help .Absolutely 5 stars.

I had the great honor of interning at Counseling Centers of Illinois. I did my research before joining the center and laughed when I read that the center prides itself as a place that cares and help intern not only learn but also helps in finding jobs. I thought that was a lie and they only said that to entice people. I was proved wrong. I was well trained even though it was in the middle of a raging pandemic and not for once was in the dark about everything.The weekly supervision was on point and Anna takes her time to answer every and all question. Her goal is to make sure we are well trained and that showed itself every single time.Anna and the other staff members showed they really cared about me and not only ensured I had a great experience but they also showed they cared about me as a person and my professional development.I was linked with past interns and they all had nice things to say about Anna and the center and I am forever grateful for the experience. Anna is truly a great supervisor and her care and support go beyond the internship time.I will definitely recommend this center for anyone because they match their words with action.I truly had a great learning experience and I have Anna and all the other hardworking staff and colleagues to thank.

Heather Paterson
21:05 22 Dec 20
I interned here for both my Practicum and internship and would highly recommend this site to other emerging mental health professionals. You'll gain a lot of different experience here conducting various evaluations, as well as individual and group counseling services and case management. Anna and Shana are both really helpful and knowledgeable but will also provide you with enough autonomy to help you grow, develop, and hone in on your skills as you become your own clinician.

Keisha Garrett
04:55 22 Dec 20
As a Master intern during the year of 2018- 2019 CCI was such a wonderful experience and opportunity to learn, and develop, multiple skills in the Substance Abuse community. The professionalism and ethical setting at Counseling Center of Illinois has taught me so much that I would recommend this place to anyone. My experience here has been profoundly rewarding. I'm so grateful for the opportunity and all that I had gained in my training as well as the networking that has be developed with other interns and staff.Keisha Garrett MA Clinical Mental Health Counseling

Deborah Lynch
03:58 21 Dec 20
My internship with Anna at the Counseling Center of Illinois was amazing. I was able to get very broad experience in all the core functions of addiction counseling. We were given a lot of responsibility and opportunities to experience and practice individual and group counseling, assessments, case management and essential administrative work. Her staff was very knowledgeable and supportive of interns. Anna provided weekly supervision, which involved important opportunities to debrief and analyze our experiences.

Michelle S
02:49 21 Dec 20
The Counseling Center of Illinois is a fantastic place to earn your hours for your internship. I began interning at The Counseling Center of Illinois late summer 2019 and it was one of the best experiences you can ask for. The staff is a pleasure to work with and you gain wonderful and much needed experience to enter the work field. The internship provided guidance and experience that prepared me to be confidant and knowledgeable. Hours for my internship were readily available and I was able to accrue them without any hesitation. The Counseling Center of Illinois is an AMAZING place to join!!!!

Karolina Lesniak
22:41 20 Dec 20
As a format intern and now a subcontractor, CCI is a great business for your all your mental health and other various services. With multiple Chicagoland locations, CCI provides clients with top tier services and quick turnaround of documentation for completed programs. If you want quality services at a competitive price, check out CCI!

Annette Gammell
19:55 20 Dec 20

Mark Pasieka
21:17 31 Oct 19
I am having marital issues, it's in the courts at this stage, really wish I knew then what I had learned these past 5 weeks... I took 2 classes at the same time and spent 2 hours every thursday with Andrew going over anger management and parenting, the classes should be a requirement for anyone that is married, the 500 dollars I spent on both will be insignificant if I have an opportunity to exercise what I have learned with my wife. The one on one option is something I was not able to find elsewhere and I called about 10 places given by google results... Andrew was exhausting himself making sure the course was as applicable as possible to my situation. The document are available on the internet but organized and presented in a fashion that permits constructive self improvement. I wish someone advised me to have taken these courses before. Looking at the other reviews I may need to disclose I went to the Milwaukee Avenue location just north of Irving Park but cannot believe the other locations are worse as I have met management and they are sincere and honestly wish to only improve the lives of people. Who ever wrote the negative reviews probably didn't take the anger management courses but should.The parenting class, unbelievable how many things I could have done better. It's our children, they deserve the best and 5 hours of my life is nothing compared to the positives these courses will have on their and my wife's life.

Celeste St. Germaine-Nawcewicz
21:13 23 Apr 19
The therapy sessions were interactive and interesting. The 2 and 1/2 hours sessions flew by. My counselor Matthew was great. Easy to talk to. My first DUI. I felt the $850.00 was very affordable compared to others. I would recommend this place to others who've made the mistake of drinking and driving. I'm grateful no one was hurt and killed with my dui. I've learned plenty from this experience. I thank the people of this center. And getting pulled over and arrested. Lesson learned. Again highly recommended.

I worked with Anna J to do my updated evaluation and she prepared me so well that I went into my informal hearing ready! I was so ready I completed my hearing with ease and found out 2 months later that I got my license fully reinstated! Not an RDP, but my full license! I'm forever grateful to Anna and the Counseling Center of Illinois.

Kenith McIntosh
23:17 11 May 18
"Great counselors and administrative staff." I really felt comfortable and welcomed. They helped me to address a lot of underlined issues I had. If you have any questions or don't understand something just ask and they will be glad to sit with you and explain. Overall, this is the best treatment center I've attended.

Kuba Wojciechowski
23:48 12 Jan 18
I really like the people who work there and the classes.

Jack Jalowitz
20:12 23 May 17
Great place, very informative and friendly.

Donnell Harrison Sr.
22:38 16 Mar 16

The most competitive and honest DUI services in the Chicago-land area. Come here for your DUI classes and you will not be disappointed! They do the best evaluations, they really care. They will get you your license back!
Next Reviews
4515 N Milwaukee Avenue Chicago, IL 60630