Private Practice Consulting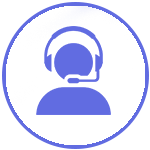 INDIVIDUAL CONSULTATION
When you need individual attention to solve your problems, design business goals or answer specific questions. Your individual time with me will help you get where you want to be faster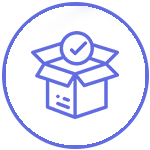 CONSULTATION PACKAGES
Get an outline of your goals, strategic planning, and implementation. Meetings are conducted via phone, skype or e-mail. I will help you reach the next level of your practice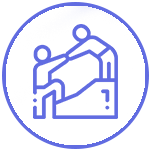 SUPERVISON FOR LPC's
Individual or group supervision provided for LPC's in order to obtain their LCPC license. Up to 5 people in a group once a week for an hour
Individual Consultation
30-minute session via phone or zoom
3 Session Package
3 30-minute sessions via phone or zoom
6 Session Package
6 30-minute sessions via phone or zoom
I can help you achieve your goals!

Building a brand and a positive professional reputation for yourself or your business is no longer restricted to mega corporations today. Instead,...

CONSULTING
Since 2000 I have been providing a full range of behavioral services to meet the needs of the community. Years of experience in the field led me to begin to offer consulting services that address your needs for planning, regulatory compliance, and expansion of your business. I am ready to work with you to achieve your business goals and offer consulting services.
To mental health providers wanting to open a private practice, learn about insurance reimbursement or expand their practice into new areas such as SAP – DOT Department of Transportation Drug and Alcohol evaluations, etc.
To build a fee for service practice and free yourself of insurance reimbursement.
To build a group practice and add locations to your practice.
To attract more clients in a different specialty.
To market your practice and get more clients.
To develop an online presence through social media and SEO optimized website.
To prospective DUI providers regarding regulatory compliance, Rule 2060 requirements, documentation. etc.
To current DUI providers wanting to expand their practice into Secretary of State hearings (evaluations, treatment waivers, letters of denial responses, ruling out dependency letters, etc.) or other court-related services
To LPC's who need clinical supervision to qualify for their state examination for LCPC.
Whether you're ready to start your private practice or expand it I'm here to help. We can plan all your steps together so you can reach your final goal quickly and with confidence.